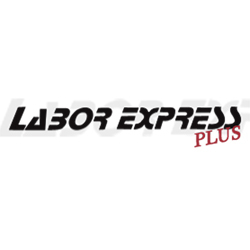 Labor Express Plus
Administrative / Clerical Associates
Sorry, this job has expired.
Louisville, KY, United States
Labor Express Plus is now hiring ADMINISTRATIVE / CLERICAL ASSOICATES. Labor Express Plus is the leading Manpower Supply Solution for the Commercial Building, Housekeeping, Forklift, Laundry and Banquet Services in USA.
Pay Starting at $650.00/ week with bi-weekly pay plus commission percentages and bonuses!
1st and 2nd Shift
Monday - Friday work week and some weekends
Full Time
Qualifications
• Must be detail-oriented
• Good phone etiquette
• General office skills
• Promptness and good attendance
• Ability to read and comprehend instructions and information
• Experience in sales and service
• Excellent customer service skills and basic computer competencies
• Positive, friendly attitude, along with an eagerness to learn and improve
• Excellent oral and written communication skills
• Must be able to work flexible hours (evening and or weekends)
Skills
• Ability to multi-task and get things done in an efficient manner.
• Ability to work independently.
• Communication and customer service skills.
• Proficient written and verbal communication skills.
Apply today by submitting your most up to date resume for consideration.

If you choose to apply in person, please stop by Monday-Friday during these times: 5:30am–9:30am, 1:30pm–6pm, 10pm–11pm. Click "Apply now" for our address.
Labor Express Plus is an Equal Opportunity Employer.
2ezm6aivwt4k
613363537