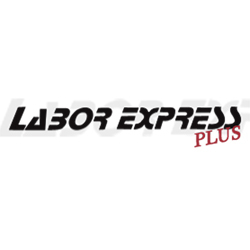 General Labor / Janitorial Associate
Sorry, this job has expired.
Louisville, KY
Labor Express Plus is now hiring General Labor / Janitorial Associates to work at the KFC Yum Center for events.
You must be available to work the following dates:
• 3/27/2021 & 3/28/2021
• 4/10/2021 & 4/11/2021
Women are encouraged to apply.
Qualifications
• Must have a valid driver's license
• Must have a good attitude
• Must be detail-oriented
• Must have knowledge of floor restoration (stripping, waxing, buffing)
• Knowledge of janitorial chemicals/cleaning
• Must be able to work flexible hours (evening and or weekends)
• Dependable transportation is needed but not always necessary. We do provide some transportation to certain job sites.
• May require steel toed shoes for construction debris cleanup
Responsibilities
• Clean rooms, hallways, restrooms, offices, stairways and windows.
Skills
• Ability to multi-task and get things done in an efficient manner.
• Ability to work independently.
• Ability to plan, organize and direct.
• Communication and customer service skills.
• Proficient written and verbal communication skills.
This is easy work and a fun job. Apply today!
If you choose to apply in person, please stop by Monday-Friday during these times: 5:30am–9:30am, 1:30pm–6pm, 10pm–11pm. Click "Apply now" for our address.
Please bring valid photo ID and social security card with you when you apply.
Labor Express Plus is an Equal Opportunity Employer.
23190761