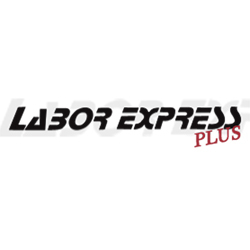 Janitorial Associate
Sorry, this job has expired.
Louisville, KY
Labor Express Plus is now hiring Janitorial Associates to work at the KFC Yum Center for events.

150 Janitorial Associates are needed. Apply today!

Women are encouraged to apply.

• Must have a valid driver's license.
• Must have a good attitude.
• Must be detail oriented.
• Must have knowledge of floor restoration (stripping, waxing, buffing).
• Knowledge of janitorial chemicals/cleaning.
• Must be able to work flexible hours (evening and or weekends).
• Dependable transportation is needed but not always necessary. We do provide some transportation to certain job sites.
• May require steel toed shoes for construction debris cleanup.
• Clean rooms, hallways, restrooms, offices, stairways and windows.

• Ability to multi-task and get things done in an efficient manner.
• Ability to work independently.
• Ability to plan, organize and direct.
• Communication and customer service skills.
• Proficient written and verbal communication skills.

If you choose to apply in person, please stop by Monday-Friday during these times: 5:30am–9:30am, 1:30pm–6pm, 10pm–11pm. Click "Apply now" for our address.

Please bring valid photo ID and social security card with you when you apply.

Labor Express Plus is an Equal Opportunity Employer.

14301